Charlotte Wedding Videographer at Ritchie Hill
Love. Love. Love.
We absolutely adored this Charlotte NC Wedding at Ritchie Hill. These two families are among some of the sweetest we have had the pleasure of caring for. They welcomed us with open, loving arms as so many folks have over the years. Did we mention how much that makes us swell with love and pride?
Mattie and Josiah present a quiet, obedient love that subtly screams from the mountain tops into the hearts of all who surround them with a shroud of comfort and care.
Family has always been of overwhelming importance to us and our couples. It was an absolute joy to have witnessed not only the love that Mattie and Josiah's mothers and fathers had for them but also their wonderful siblings. They collectively shared this day with their family in so many loving ways.
Mattie shared a sweet moment with her and Josiah's mothers by gifting them both personalized handkerchiefs. In watching this moment unfold through our lens, it is without a doubt one of the hundreds of reasons that we fall in love with our job over and over. Later, Mattie shared in a first look with her father. They both barely held it together and it was obvious how much they cherished spending these few moments together to soak up all the love and care.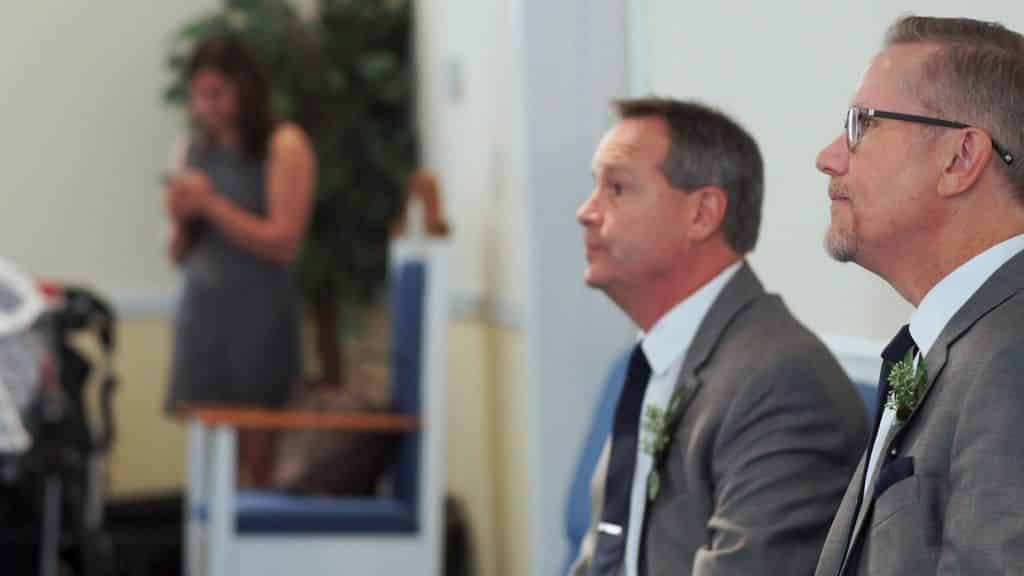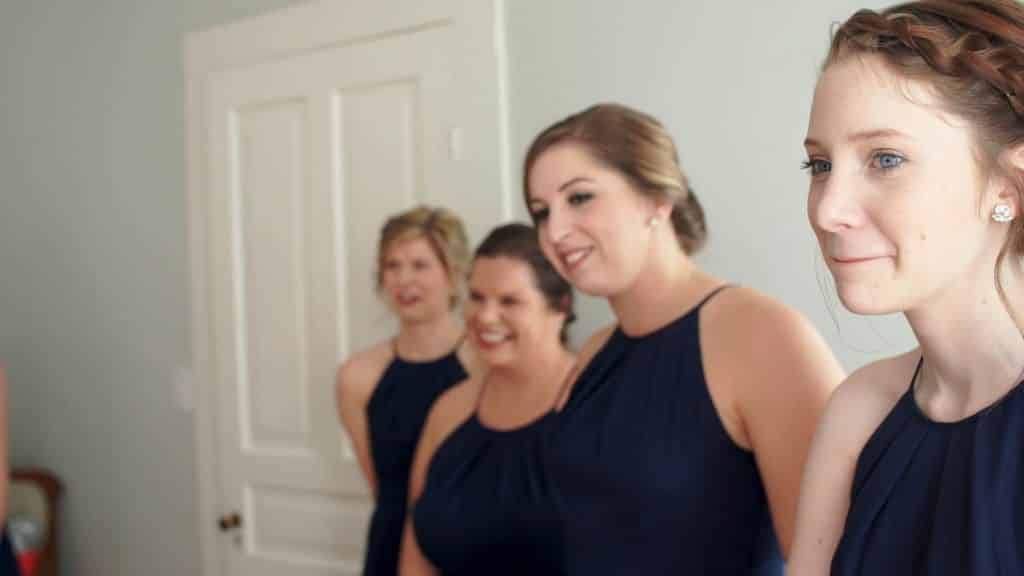 Josiah chose his father as his best man, a trend which we are head over heels about. In their wedding film, you can see him get all choked up as he shares his gratitude with Josiah for being selected as the best man. We will go ahead and apologize for making you cry at your desk over this joyous moment.
Speaking of tears.
We are confident in saying, you will lose it when you see Josiah's reaction to Mattie walking down the aisle. It is such a surreal moment, seeing your soon to be wife while you stand on the cusp of the next chapter in your lives together. Besides, who could blame him? Mattie looked absolutely stunning as she graced down the aisle. Nothing could be more perfect than this moment shared across a crowded room.
Classic elegance and beauty.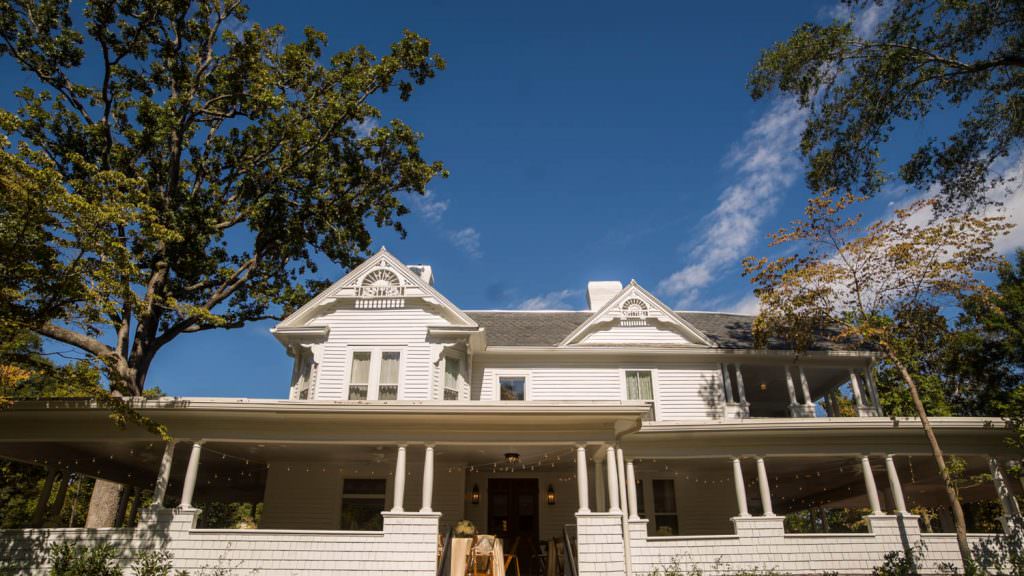 When we first spoke with Mattie and Josiah, they raved about the beauty of Ritchie Hill. As we pulled into the narrow stretch and this historic home outside of Charlotte was revealed behind the foliage, it became instantly apparent they had chosen an incredible venue in which to celebrate. This classic home featured a simple elegance that felt as though you had spent years creating memories running down halls and frolicking through fields. It's almost as though the folks at Ritchie Hill had bottled up the wonder and simplicity of childhood and spread it through the old walls of this lovely property.
To top it off, the fantastic team over at Elegant and Classy Events waved their magic wand and created a lovely display of decor and a seamless wedding flow, enabling Mattie and Josiah to experience their day to the fullest.
Time escapes us.
As you may or may not have noticed we are kind of a big deal when it comes to timelapses. It is a passion of ours and almost no wedding day is complete without one of our signature setups. Beyond being gorgeous, we love the symbolic representation that compressing 20 minutes into a few seconds presents. You see, a wedding day happens so quickly. One moment you see the love of your life stepping towards you and the next, you are walking away hand in hand into the night. This rapid acceleration of time is hard to imagine until you have experienced it, however, it allows our work to become that much more special after the day has passed.
Special delivery from…Papa John's?
As we say our goodbyes and send off these two lovers into the night, it's only appropriate they depart with pizza. Right? Well, if you're Josiah it might make sense. Several times Josiah's love for Papa John's was referenced and so a few of the bridal party members thought they would call in an order and have this poor boy hand deliver a pizza onto a crowded wedding dance floor. The driver was a good sport and the pizza was quite a hit, plus Josiah and Mattie had a late night snack to enjoy later.

Hold your friends close and your loved ones closer. Life is truly a joy and beauty is all around. Thank you for sharing this small slice of beauty with us Mattie and Josiah.
or share and comment below to show your love.
[TheChamp-FB-Comments num_posts="5"]
Browse other wedding films below to get inspiration or head over to the blog to see tons of entertaining and useful content for planning your wedding day.