Halloween Fun at Ocean Lakes in Myrtle Beach
Asheville to Myrtle Beach
Rolling on with the weather
Every year we get a chance to spend some time in the lovely city of Asheville, NC creating wedding videos for amazing couples. It is a chance to get away and relax after a long weekend of hard work capturing the majestic natural surroundings the mountains have to offer. In the past, we opted to find a hotel to hang out in for several days to go out exploring on trails, sightseeing, and just taking in the crisp mountain air. However this year, we fulfilled one of Amanda and my dreams.
We got a camper!
He is affectionately named Gavin, as in, Gavin the Cabin due to the fact that he is our little mobile cabin that we can plop down virtually anywhere to get away for weeks or even just a few days.
Our plans were all set. We would adventure up to Asheville on Friday, get settled in that evening, then head to the wedding the next day.
But as I have learned more and more in my life, things don't always go according to plan.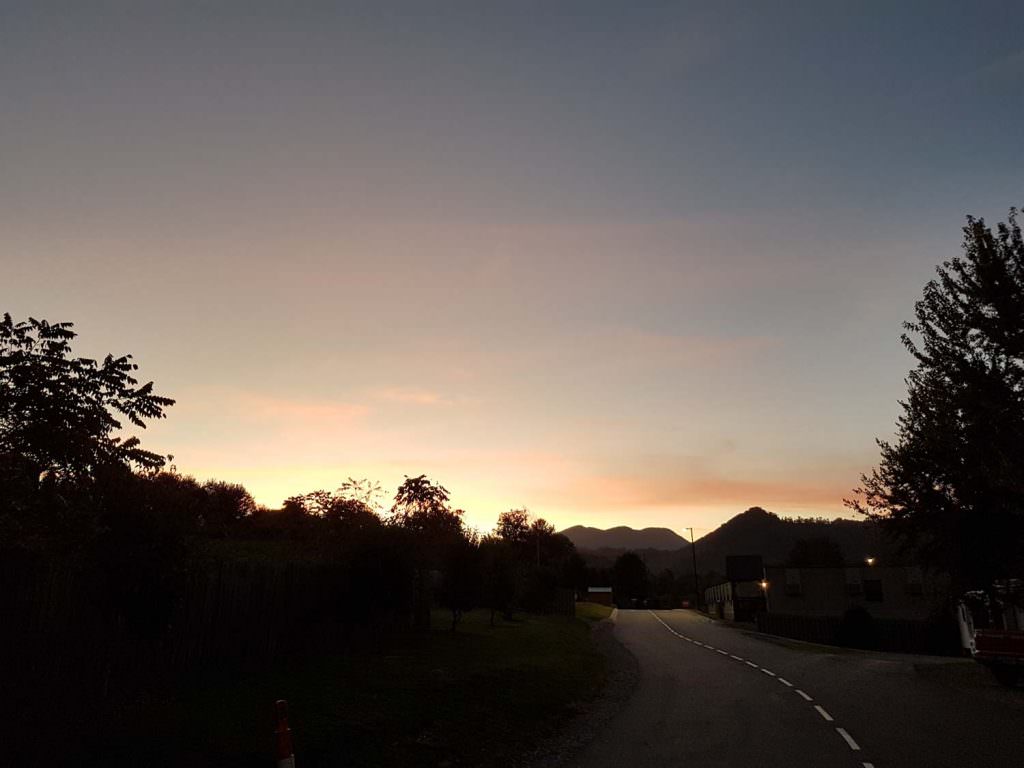 When we arrived at the campground, my lack of research proved to be quite a nuisance. Typically we prefer to be tucked in the woods, deep in nature, and far away from any noise. Particularly the noise of semis barreling by in the middle of the night while one is trying to relax and get some sleep. As we parked into our spot for the next week, it became obvious that this wasn't going to happen. Our site was right next to the main highway, oops guess I should have checked the map a little better. At least we got a beautiful sunset!
And then the rain came.
Of course, one would think it might be nice to also check the weather before selecting a location. Not this guy. I was on an adventure high and failed to even think about looking into the weather. Hurricane Nate now downgraded to a tropical storm, had his eyes set on us and Gavin for the entire week of our trip. Bummer.
Amanda and I began to frantically think of how we could make this work. After calling to numerous campsites and checking the weather every 10 minutes, it was obvious this trip just wasn't meant to be. Discouraged and defeated we made our way home on Sunday, Gavin in tow.
"We should go to the beach," chimed in Amanda halfway into our chaotic barrel down the mountain. Huh, I thought, that just might work. I had Amanda start checking sites and weather at the beach. We were in luck! The weather looked nice and there was one, yes one, site available given our dates. Success! We pulled into our home in Greensboro for the night, regrouped the next morning, stuffed Landon in his car seat, and off we went!
Now typically I am not much of a beach guy, but I really wanted to get away for a week and reset, so I got pumped and when I found out the campground we were heading to, Ocean Lakes, was hosting its first weekend of Halloween, I actually got giddy.
We rolled into the arching gates and Landon proclaimed, "Eww, spideys!" as he noted the enormous fake spiders decorating the entrance.
After a few attempts at parking (still a newbie), we finally got positioned into our site and began unloading all our things. Instantly I noted how we were amongst hundreds of other campers and it was far from the normal hiding in the woods that we have in the mountains or lakes. This annoyed me a bit at first, but after a few days of coaxing from Amanda, I actually began to enjoy the community aspect. To be honest, the surrounding folks weren't exactly my normal crew of friends, but I sat back, took it all in, and realized they were all unique and fun in their own right. We were all here for a common purpose, to enjoy the beauty of life and ocean that surrounded us. I can get on board with that.
Landon, our son, absolutely loved exploring all that Myrtle Beach has to offer with his new buddy "cupcake" by his side. In particular, his favorite activities involved the arcade and mini golf. That's my boy!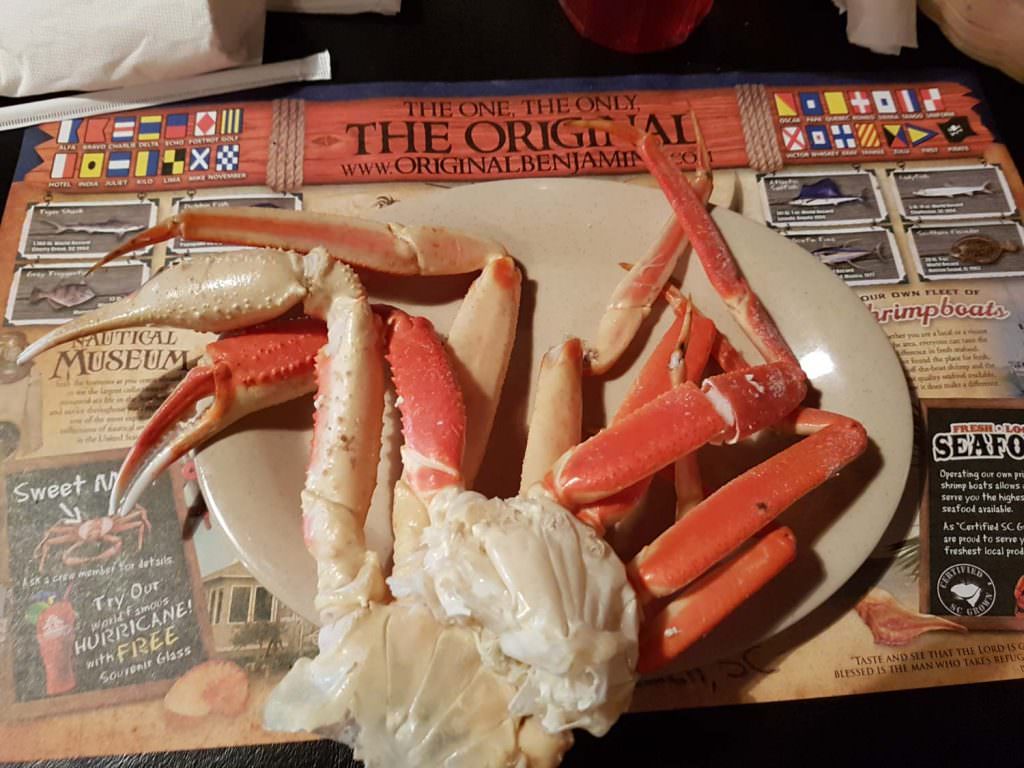 Loaded up with tickets and knocking "holes-in-one" left and right, we were ready for my favorite "activity," cracking some crab. We loaded up in the truck, stretchy pants on, and headed over to The Original Benjamin's Calabash Seafood. After putting a significant dent into their crab leg supply we moseyed back to our site and passed out in a blissful coma of salt water deliciousness.
All week Landon looked forward to the Halloween festivities and Ocean Lakes did not disappoint. We got tatted up, looked at all the awesome pumpkin carvings, and explored the creatively decorated campsites one inflatable ghost at a time. Then, it was time for trick-or-treating, the main event! We spent two hours riding from site to site, Landon in his astronaut costume, collecting buckets of candy. These people didn't hold back on candy!
As all good things tend to do, the week came to an end.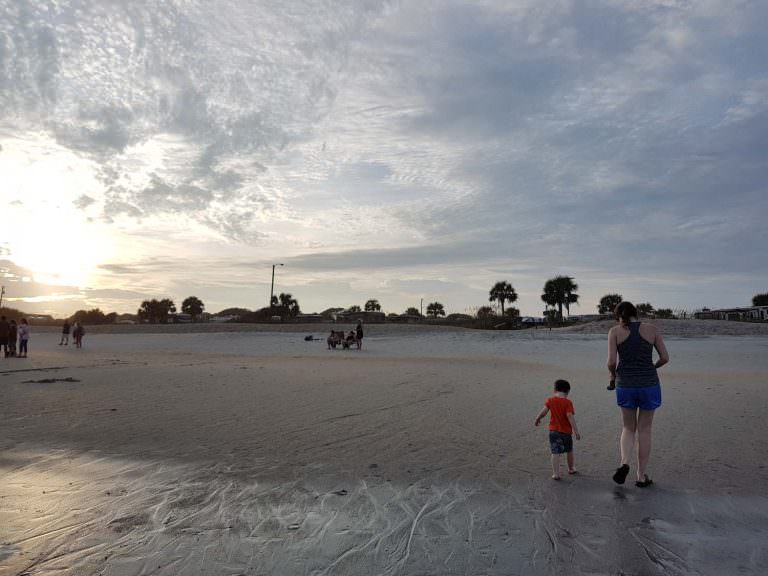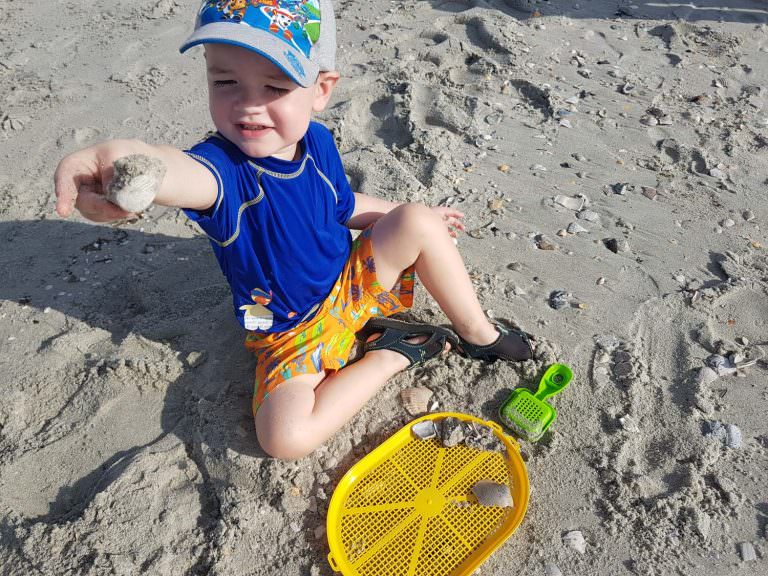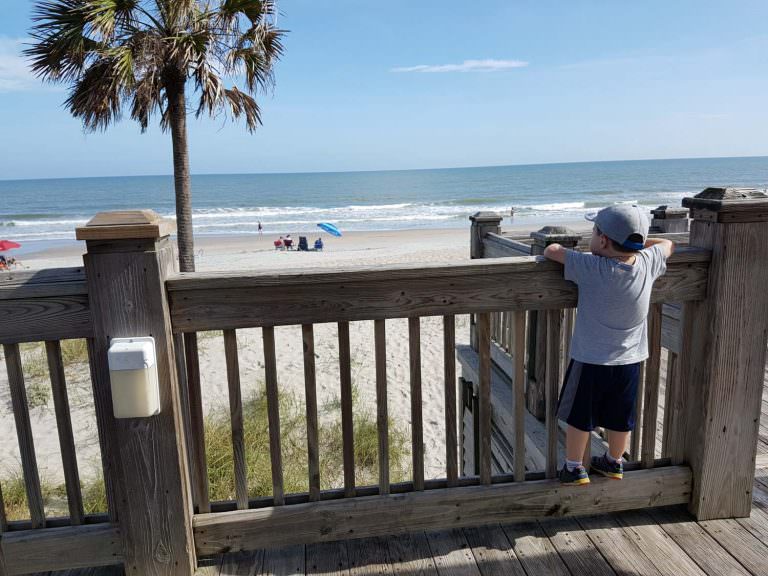 Things don't always go to plan, but having the flexibility and adventurous spirit to make a shift is a blessing. By stepping outside of our box we turned a less than desirable situation into an incredible week of fun and memories.
Share and comment below to show your love.